Objectives: This course extends the training from the Level 1 courses to include advanced alignments, CAD usage, program control and dimensioning. Students will learn autocalibration and how to include logic commands in their PC-DMIS programs. This course also covers importing several CAD parts into PC-DMIS including the part to be measured, fixtures, and the CMM model.
Course Format: Instructor-led classroom course held at a Hexagon MI Solutions Center.
Course Length: 3 days. This course is typically taught Mon-Wed as the first of two courses, followed by PC-DMIS for CMM 202 (Thurs and Fri). After enrollment, reserve your seat by choosing a session location and date.
Audience: This course is for CAD and CAD++ users with both Manual and DCC coordinate measuring machines.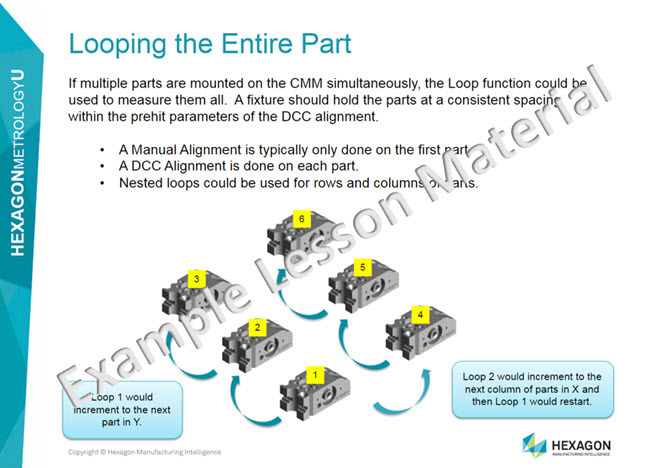 Required Prerequisites:
Classroom Courses > 100 - Level 1 > CMM > PC-DMIS for CMM 101
Suggested Prerequisites:
Approximately 40 hours of hands-on experience with PC-DMIS.
Additional Info
| | |
| --- | --- |
| SKU | 200518-12-21241 |
| | Hexagon Metrology |
| Course Location | Fremont, CA |