Objectives: This course was written to explore and provide a basic understanding of GD&T per ASME Y14.5 - 2009 with emphasis on measurement practices with CMM's and PC-DMIS measurement software. It is not the intent of this course to define the entire content of Y14.5. For detailed definitions and examples, reference should be made to the ASME Y14.5 - 2009 Standard. This is a course for users of PC-DMIS software and applies GD&T from a measurement / inspection perspective. The course includes off-line lab exercises to add practical experience to the material and also includes quizzes to test theoretical knowledge.
Course Format: Instructor-led classroom course held at a Hexagon Metrology Training Center.
Course Length: 3 days. After enrollment, reserve your seat by choosing a session location and date.
Audience: This course is for PRO, CAD and CAD++ users with both Manual and DCC coordinate measuring machines.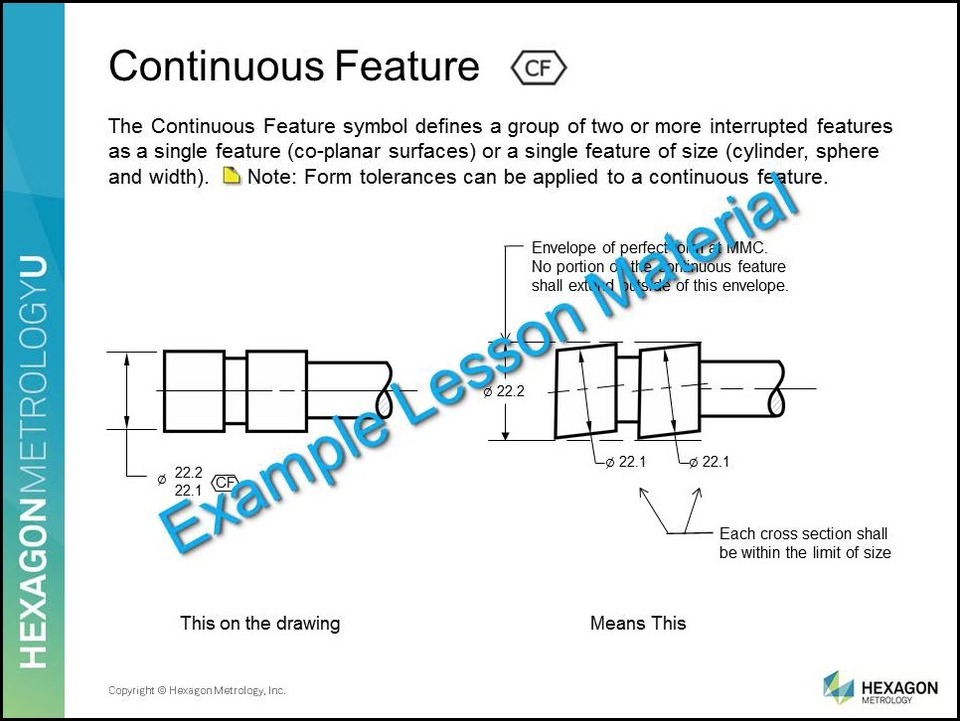 Required Prerequisites:
Classroom Courses > 100 - Level 1 > CMM or Arm or Vision > PC-DMIS for CMM or Arm or Vision 101
Suggested Prerequisites:
Basic Knowledge of PC's in the Windows Environment

eLearning Courses > 001 – Fundamentals > eLearning Fundamentals (free course)
Additional Info
| | |
| --- | --- |
| SKU | 200527-04-21024 |
| | Hexagon Metrology |
| Course Location | Huntersville, NC |